We Specialised in:

Servicing & Repair

Maintenance of Motor
Vehicles

VICOM Inspection &
Towing

Accident & Insurance
Claims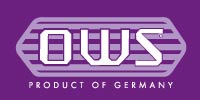 OWS PERFORMANCE MOTORCYCLE Lubricants


OWS Performance Motorcycle lubricants are produced in Germany to the highest standards and we ensure that the oil that we sell exceeds the requirements of Authorities like API and ACEA and also individual commercial vehicle manufacturers. Because we only produce in Germany, you are assured that every drop that we sell worldwide is the same. The same Quality, Performance and the highest level of Protection.