We Specialised in:

Servicing & Repair

Maintenance of Motor
Vehicles

VICOM Inspection &
Towing

Accident & Insurance
Claims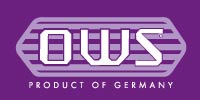 Initially I have experienced engine vibration while driving. A friend recommended me to Prem Brothers Workshop, They solved my car's problem and at the same time educate me about car maintenance.


David Gan
Toyota Corolla Owner

I went to Prem Brothers Workshop to have my car fixed, right at Christmas time, as we all know Money is tight more so at that time. He went thru a thorough checkup to make sure that i would not have to pay too much by working on the wrong thing.


Lucas Chan
Mitsubishi Lancer Owner

We've been taking our cars to Prem Brothers Workshop for years and Ganesan has been a great mechanic for us. Expert, reasonable - you can trust him - we highly recommend Ganesan.


Rahim Ali
Hyundai Coupe Owner

I have been a customer of Prem Brothers Workshop for quite some time. I would not trust anyone else with servicing my vehicle. After a situation where I thought my brakes were going to fail, I called Ganesan and not only did he take me in right away, within a few hours my car was fixed. Thank you!


Muthu S/O Raja
Toyota Wish Owner