We Specialised in:

Servicing & Repair

Maintenance of Motor
Vehicles

VICOM Inspection &
Towing

Accident & Insurance
Claims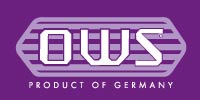 OWS PERFORMANCE Spark plugs


OWS is the first in Europe to produce a plasma iridium spark plug with hi-tech laser-welded electrodes. Uber Power Plasma Iridium spark plug uses 0.5mm diameter Iridium alloy tip for the center electrode and 1.0mm diameter Iridium composite alloy tip for the ground electrode. OWS Plasma Iridium Spark Plugs represent the pinnacle of cutting-edge automotive performance technology available for your vehicle today!